Classified catalogue of papers published by CHINA FOUNDRY journal from 2020 to 2021
Time:2022-03-22   Hits:273
Papers published by CHINA FOUNDRY journal from 2020 to 2021 have been classified. These papers cover Cast steels and cast irons, Aluminium alloy, Ti and TiAl base alloys, Magnesium alloy, Numerical simulation, Copper alloy, Superalloy, Additive manufacturing, and so on. Now, you can get them for free by scanning the QR code below. If you want to know more, welcome to our website: http://www.foundryworld.com/en/indexzhong.php/index/indexzzs.
Or contact us by E-mail: zcy@foundryworld.com; zyf@foundryworld.com.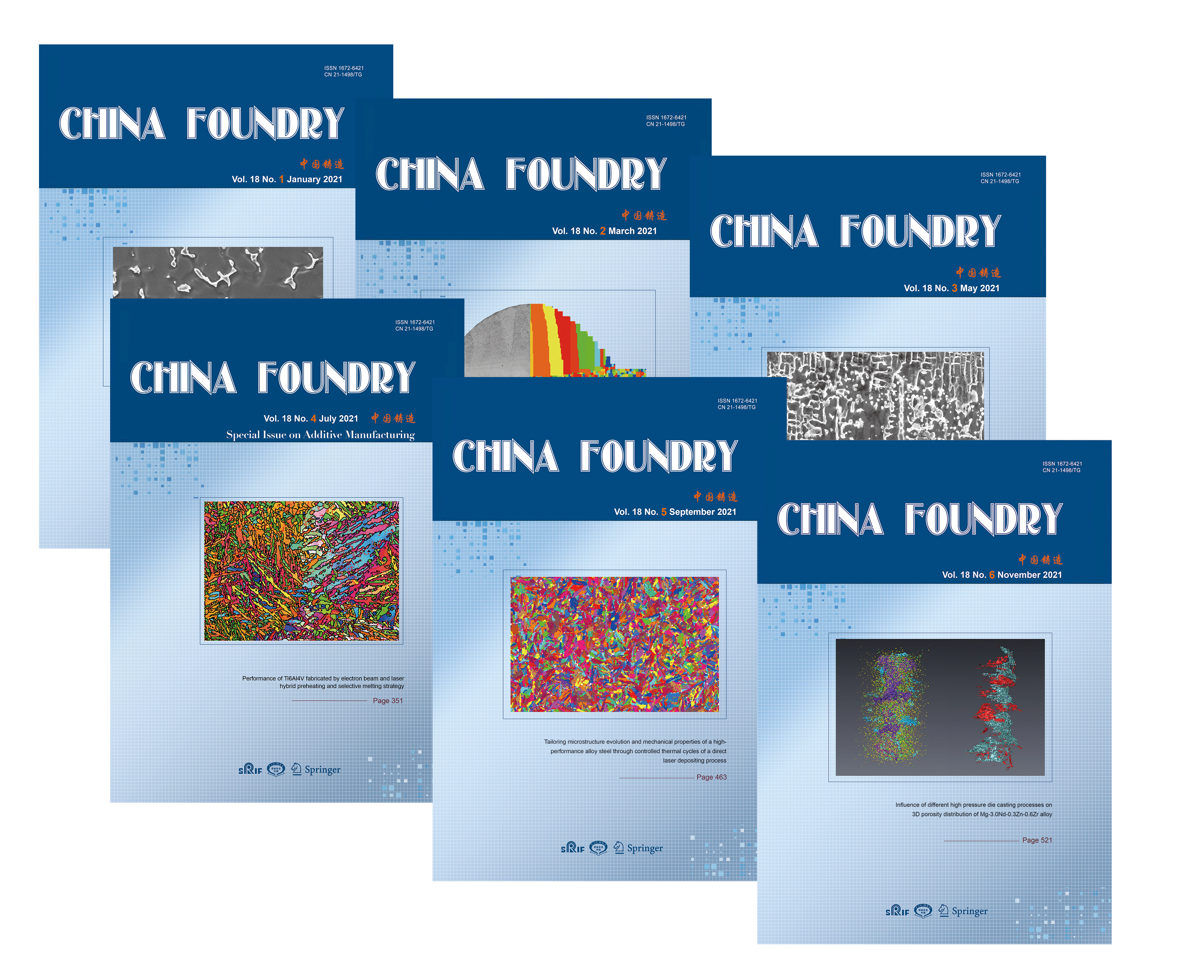 CHINA FOUNDRY journal (ISSN 1672-6421, CN 21-1498/TG) is bimonthly published by Foundry Journal Agency and Springer. Since the first publication in 2004, it has been distributed to more than 50 countries and regions, and mainly circulated to foundries, institutes, universities and other people who pay attention to the foundry industry of China.
CHINA FOUNDRY is indexed by Thomson's Science Citation Index-Expanded (SCI-E) (beginning with the first issue of 2007), SpringerLink, EBSCO, CNKI, Chemical Abstracts (CA), Cambridge Science Abstracts (CSA), Abstract Journal (AJ) and Elsevier's largest abstract and citation database - Scopus and so on. The latest IF is 1.202.